VPS Cloud Reseller
Want to sell VPS hosting but don't want the hassle of managing a server?
Our VPS Cloud Reseller program allow you to deploy a VPS in seconds! You can completely manage your clients VPS. This includes adding and deleting clients/VPS accounts, setting your own prices and your own customized plans. You can also integrate with WHMCS to deploy your clients VPS servers.
Powered by rock-solid KVM virtualization technology!

We are celebrating our new summer 2019 KVM VPS lineup!
Use promotion code NEWVPS19 and you will receive a 40% discount on your first months invoice
please sign up using "monthly billing" to qualify for this promotion. you can change your billing period afterwards if required.
| Model | RAM | Opslag | Data Verkeer | Gebruikers | IP addressen | Maand | |
| --- | --- | --- | --- | --- | --- | --- | --- |
| KVM 1G-R | 1024 Mb | 25 GB | 1 TB | 2 | 2 | | |
| KVM 2G-R | 2048 Mb | 50 GB | 2 TB | 4 | 2 | | |
| KVM 4G-R | 4096 Mb | 100 GB | 3 TB | 8 | 3 | | |
| KVM 6G-R | 6144 Mb | 150 GB | 4 TB | 12 | 4 | | |
| KVM 8G-R | 8192 Mb | 200 GB | 5 TB | 16 | 5 | | |
| KVM 12G-R | 12288 Mb | 250 GB | 6 TB | 24 | 6 | | |
| KVM 16G-R | 16384 Mb | 300 GB | 7 TB | 32 | 8 | | |
| KVM 20G-R | 20480 Mb | 400 GB | 8 TB | 40 | 10 | | |
Processor
Resources
tot 6 krachtige CPU Cores per virtuele machine
Uptime
Monitoring

ontvang notificaties ingeval uw Cloud Reseller VPS niet bereikbaar is
Uptime
Garantie
we garanderen minimaal 99.9% netwerk uptime voor uw Cloud VPS
Geld Terug Garantie
Geldig voor 15 dagen. U kunt ons zonder risico uitproberen!
Uitstekende

Ondersteuning
via ons ticket systeem, via e-mail, chat of per telefoon
IJzersterke Beveiliging
de beveiliging van uw data is onze top prioriteit
Ons VPS Cloud Reseller-programma omvat:
Schaalbare Cloudoplossing
Met ons VPS Cloud Reseller-programma kunt u met gemak uw eigen Virtual Private Servers van elke gewenste specificatie aanmaken en ook verkopen door uw eigen RAM, processor vermogen, data verkeer limiet en opslagcapaciteit te definiëren.
U kunt ervoor kiezen om uw VPS-servers handmatig te configureren via ons eenvoudig te gebruiken bedieningspaneel, of u kunt het proces volledig automatiseren via onze WHMCS-module. De VPS voor uw klanten zal binnen enkele seconden operationeel zijn.
Een grote verscheidenheid aan controlepaneel licenties zijn als optie verkrijgbaar. Bovendien hebben we het installatieproces van de meeste controle panelen ongelooflijk eenvoudig gemaakt. Klik gewoon op installeren en wacht!
Host u gevoelige documenten? KVM ondersteunt volledige schijfversleuteling (FDE), zodat u zeker weet dat uw gegevens te allen tijde veilig zijn en alleen toegankelijk zijn voor degenen met de correcte passphrase.
Volledige integratie met WHMCS
Ons VPS Cloud Reseller-programma biedt u de mogelijkheid om het proces van de verkoop van VPS-servers aan uw klanten volledig te automatiseren via onze eenvoudig te configureren WHMCS-module. Uw klanten kunnen hun VPS upgraden, beheren en schalen binnen uw eigen klanten paneel.
Snel nieuwe VPS opzetten
Uw klanten kunnen VPS-servers rechtstreeks vanuit uw clientgebied aanschaffen met bijna onmiddellijke provisioning. Het proces van het inrichten van een nieuwe VPS is nu volledig geautomatiseerd.
Self Managed Upgrades
Geef uw klanten de mogelijkheid om binnen enkele seconden hun VPS-servers vanuit uw eigen klanten paneel te upgraden.
VPS Server Management
U kunt een VPS-server automatisch opschorten of beëindigen op basis van late betaling, niet-betaling en meer door gebruik te maken van de kracht van WHMCS.
By using our reseller control panel you have the ability to instantly provision a completely configurable VPS for your customers. You can set the available RAM, CPU power, Hard Disk space and much more.
It provides not only you, but also your clients with the ability to fully control all aspects of their VPS. You can reboot, shutdown, reload the operating system from a plethora of templates that are available, suspend and view bandwidth graphs.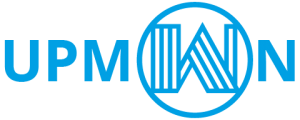 RELIABLE UPTIME MONITORING
Monitor your sites anytime… anywhere! Upmon FREE is included with your Virtual Private Server
Monitor sites and services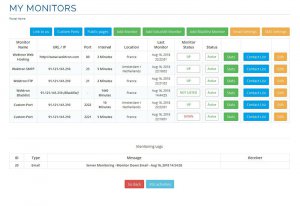 Get rid of your uptime worries! We watch your website, application or IP address. We reliably test the availability of services such as HTTP(s), ping, ports, keywords and blacklists.
Graphs and Weekly Reports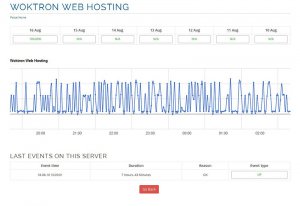 Knowledge is power, that's why we provide you the information you need about the uptime and performance of your websites and servers in easy-to-read reports and graphs.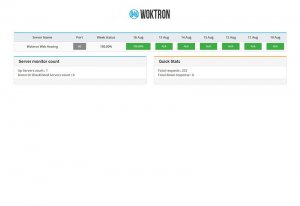 Share your website, network service availability and load times with your teammates and/or website visitors using our brandable public status pages.
E-Mail and SMS Notifications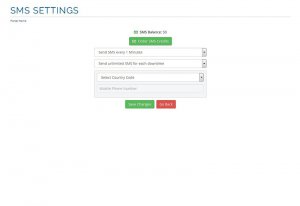 Be the first to know when your website or server is in trouble! You and any additional contact you setup can receive downtime notifications by e-mail and SMS.
FREE domain reseller account
By becoming a domain reseller you will have the option to sell domains to your clients without all the hassle and paperwork associated with maintaining a domain selling service.
Unlike other web hosting companies, opening a domain reseller account with us is included FREE with your reseller hosting plan! More than 100,000 domains are sold every day, thus making domain reselling a very lucrative opportunity. With over 100 TLDs and ccTLDs available, you will be sure to catch your client's eyes.
As a domain reseller you will also have access to a comprehensive control panel, a ready made and fully brand-able website for your clients to purchase domains from, and a powerful API that allows you to build a fully customized domain name registration experience for your clients. A ready made module for WHMCS is also available.
Your own reseller domain control panel! From here you have full control over your domains, clients and domain pricing. You can even have your own domain resellers.
Have your own customizable portal website from where you can sell your domains. You can also use the API or ready made WHMCS module to start selling right away!
How to start selling domains easily and quickly:
Request your domain reseller account from the client area
Customize your control panel and client site and setup your pricing
Setup billing & automation API access or use the WHMCS module (optional)
Load funds to register domains
Start registering domains, it's that easy!
Woktron Virtual Private Servers are protected 24/7 against any type of DDoS attack, regardless of duration or size.
A DDoS attack aims to render a server, service or an infrastructure unavailable by sending a multitude of simultaneous requests from multiple points across the internet. An attack can take on different forms. It may saturate the server's bandwidth to make it unreachable, or it may overwhelm the machine's system resources, stopping it from responding to legitimate traffic.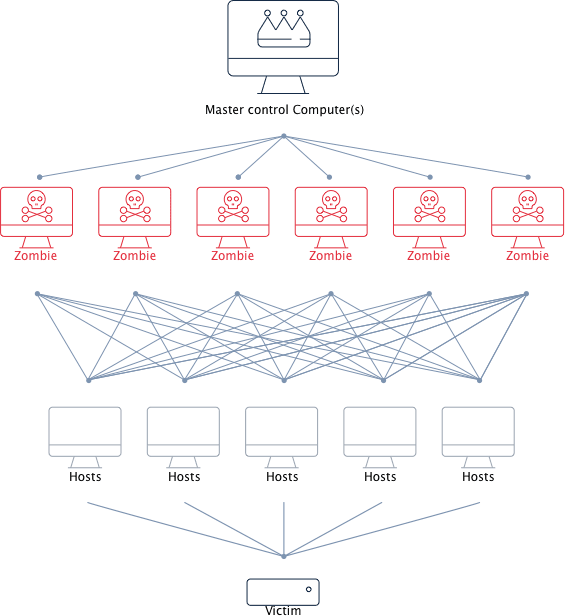 Woktron provides a FREE mitigation solution for your Semi Dedicated Hybrid VPS, enabling:
Analysis of all packets in real time and at high speed
Filtering of your server's incoming traffic
Mitigation. Repair of illegitimate IP packets while allowing legitimate ones to pass through
You can always self manage your VPS, but if you do need help, our On Demand management option is always available from only € 29.95 per hour. If you require more regular assistance, please have a look at our LEVEL 1 and LEVEL 2 management subscriptions below.
We'll monitor your server 24/7, perform daily maintenance, restore failed services, apply security patches and keep your system up to date.
Includes initial server setup
Includes 1 hour of support each month for tasks of choice
Additional hours €24.95 / hr
UPMON Server Monitoring (5 services)
50 Gigabytes FTP Backup Space
We'll monitor your server 24/7, perform daily maintenance, restore failed services, apply security patches and keep your system up to date.
Includes initial server setup
Includes 4 hours of support each month for tasks of choice
Additional hours €24.95 / hr
UPMON Server Monitoring (20 services)
100 Gigabytes FTP Backup Space
Discounted WHMCS licenses
Optimize and automate your business with the WHMCS billing and automation platform. The easiest way to run a web hosting business
Automated account Provisioning & Management
Recurring Invoicing & Payment Capture
Ticketing System & Self Service Tools
Up to 250 clients
powered by branding link
Up to 250 clients
No branding link
Up to 1000 clients
No branding link
Unlimited clients
No branding link
WHMCS is available as an optional add-on when purchasing a Reseller or Enterprise web hosting plan
Need even more resources ?
Try out our amazing Dedicated Server offers !
Frequently Asked Questions
Instead of offering ready-made plans, servers and builds, we can craft custom infrastructures based on specific customer's business needs.
Be it a single instance setup, a public or private cloud configuration or a geographically dispersed cluster architecture – we can build it all.