Shared Web Hosting
Easy-to-use and affordable web hosting for your personal home page or your online project, powered by the DirectAdmin control panel. Our network and servers are fine tuned to deliver incredible page speeds on your websites and have rock-solid security.
Apply for our free website migration and improve your website with faster and more secure hosting, or get started quickly on a new website with our one-click-installer.
6 Datacenter locations

Blazing fast redundant network

Secure hosting environment

DirectAdmin control panel

Softaculous auto-installer

99.99% network uptime SLA

Daily backups

30-day money back guarantee
choose your datacenter location: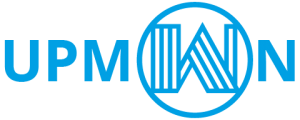 Test website, application and server availability and receive downtime alerts by e-mail or SMS when we detect a problem
Monitor sites and services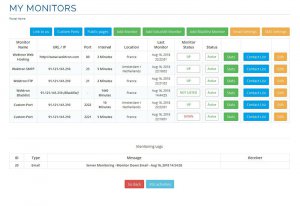 Get rid of your uptime worries! You can watch your website, application or IP address. You can reliably test the availability of services such as HTTP(s), ping, ports, keywords and blacklists.
Graphs and Weekly Reports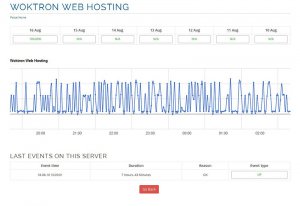 Knowledge is power, that's why we provide you the information you need about the uptime and performance of your websites and servers in easy-to-read reports and graphs.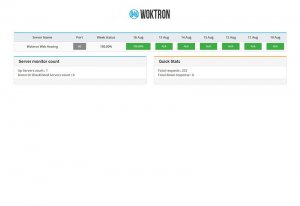 Share your website, network service availability and load times with your teammates and/or website visitors using our brandable public status pages.
E-Mail and SMS Notifications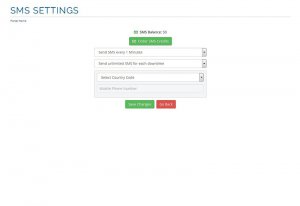 Be the first to know when your website or server is in trouble! You and any additional contact you setup can receive downtime notifications by e-mail or optional SMS.
Sitelock Lite is included for free and includes a malware scanner that works by scanning your website for any infections. You'll be notified immediately by E-Mail if malware is detected, meaning you can act promptly to keep your website safe.
Daily malware scanning
SiteLock trust Seal
SiteLock risk score
Scans up to 5 pages
Worried about having to move your websites? We take care of your website migration at no extra cost. This also includes migrations of cPanel accounts We contact you to confirm your current hosting credentials and to schedule your move. Our team handles all the messy details and lets you know when your website is ready to launch!
We offer migrations for accounts holding single websites but also accounts holding multiple websites. cPanel account conversions are supported
Easy to use control panel

Harness the power and simplicity of our easy-to-use DirectAdmin control panel and use our Woktron client panel to manage your services.
Enjoy super fast performance
Our low density, premium servers ensure that your website's loading times will scream past your competition.
Unsurpassed Uptime
We manage 99.99 %+ network uptime and back this by our Service Level Agreement. We ensure your website is available at all time.
2nd location 40% off!

When you purchase a second web hosting plan from a different datacenter location you will receive a 40% discount for life!
Scaleable and Upgradeable
When your website grows, your hosting must grow too – that's why we offer seamless upgrades with no IP changes and no downtime.
No hidden fees
There are no hidden fees or setup fees when signing up for one of our web hosting plans.
ISO and SOC certified datacenters
Eco-innovative datacenters
lightning fast blended network
Multiple Points-of-Presence in the EU and US
Redudancy of power and network
DDOS mitigation
France (Roubaix)
Our premium TIER-3 Data center in the North-West of France is a state of the art facility, utilizing a fully redundant network and infrastructure. It provides supreme uptime and lightning fast network connectivity worldwide!
Netherlands (The Hague)
Greenhouse Datacenters is a TIER-3 facility offering network connectivity from a blend of 12 carriers via a fiber optic network. The datacenters are situated in Naaldwijk (The Hague – Rotterdam region) and comprise of two fully redundant datacenter units.
United States (North Carolina)
Our data center facility in Lenoir, North Carolina is operated by CentriLogic and is located in one of the Eastern USA's safest and most secure data center clusters. From this facility, we are able to deliver our full suite of web hosting solutions.
Experience performance like no other. Each of our customers get to host their sites on high performance, ultra-reliable servers, leveraging the latest technologies in caching and performance tuning, storage and service configuration to provide super-fast hosting for our clients.
Utilizing enterprise class components exclusively. Our hosting servers make use of the latest Intel Xeon processors, ultra-reliable RAID-10, NVMe cached storage, 128-256 GB RAM and dual high-speed 1000 Mbps network links.
Up to 2 powerful CPU Cores per user account
PHP User limit 1024 MB
Enterprise class processors – Intel Xeon E-Series exclusively
Error checking RAM – 128-256 GB ECC RAM
RAID 10 Storage
NVMe cache
Dual network interfaces
Redundant power supplies and cooling systems
Our WordPress optimized Hosting platform has all the features you'll need, including: having it pre-installed, auto-updates, daily backups, free SSL certificates and more !
We know WordPress and the myriad of available plugins and themes inside out, so feel free to reach out to us anytime. You have 24/7 access to our support team.
Unmatched WordPress Performance
Our clients take advantage of a comprehensive WordPress performance solution that dramatically speeds their sites and optimizes their resource usage, which includes powerful caching, front-end and image optimizations, PHP version control & more!


Free WordPress Transfers
Bring over your WordPress site to Woktron by using our free Migration option.
Quick WordPress Launch
Take advantage of our automated WordPress installation that automatically sets up the latest and most secure version of WordPress in just a few minutes.

Latest Apache Webserver
PHP version selector
MariaDB
PERL
PYTHON
Zend OpCache
ImageMagick
GD
CGI
Server Side Includes
Ioncube
ZEND
CURL
CRON
HTTP/2
We provide an easy to use management interface for your account backed by the leading control panel, DirectAdmin. The management interface provides full control to add or remove email accounts and domain names, as well as manage your files and MySQL databases and much more.
Unlimited Databases
Unlimited sub domains
Unlimited FTP accounts
Free SSL certificates by Let's Encrypt
Webalizer / AWStats statistics
Domain Redirects
Custom Nameservers (White Label)
One-click Backups
File manager
Access / error logs
Apache Handlers
DNS configuration
DirectAdmin compared to cPanel
Low resource usage: DirectAdmin needs less resources compared to cPanel or Plesk, allowing for more efficient operation.
Speed: DirectAdmin was designed to be fast and compact. The load on the resources is low, thus leaving more resources available for hosting your websites.
Stability: known for being stable, DirectAdmin needs low maintenance. It uses minimal code and has a focus on security. It is easy to maintain. The unplanned downtime is usually low because it recovers automatically after a crash.
Usability: cPanel can be overwhelming for a first time user. DirectAdmin benefits from its simple interface. Three main categories "Your account", "Email management" and "Advanced features" keep things simple and organized.
Woktron have been providing DirectAdmin web hosting services for a decade. Woktron are official partner of JBMC software, the developer of DirectAdmin.
Application Protection
Web application firewalls are deployed to establish an external security layer that detect and prevent attacks before they reach web-based software programs.
Hardened Servers
Our servers are continually monitored, patched, and secured against the ever-changing threats. We utilize multiple methods to identify and protect your website daily.
E-MAIL protection

E-mail is scanned for viruses and spam is blocked before it reaches your inbox by using SpamAssassin. Realtime blocklists are used to keep the worst of the worst out of your inbox!
Brute Force Protection
Nothing is worse than brute force attacks. Our security setup by default helps to defuse these attacks which can take up precious resources.
WP protection
We have various methods of protecting WordPress installations in place and we keep track of current vulnerabilities.
Round the Clock Monitoring
Our network, servers, and services are monitored round the clock 24/7/365 by our team of experienced technicians.
Our network is fully protected against volumetric DDoS attacks. We strive to provide the best uptime possible and having DDoS protection helps to ensure that happens.
A DDoS attack aims to render a server, service or an infrastructure unavailable by sending a multitude of simultaneous requests from multiple points across the internet. An attack can take on different forms. It may saturate the server's bandwidth to make it unreachable, or it may overwhelm the machine's system resources, stopping it from responding to legitimate traffic.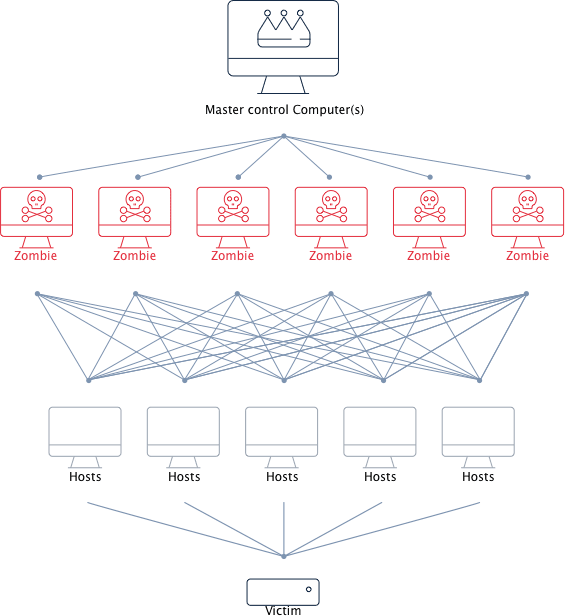 Woktron provides a FREE mitigation solution for your web hosting solution, enabling:
Analysis of all packets in real time and at high speed
Filtering of your server's incoming traffic
Mitigation. Repair of illegitimate IP packets while allowing legitimate ones to pass through
Unlimited E-Mail accounts
POP3 / SMTP
IMAP
RoundCube Webmail
SquirrelMail Webmail
Unlimited Forwarders
Unlimited Autoresponders
Spamassassin
Spam Filtering
Virus Protection
Need additional resources ?
Try out our amazing Enterprise Hosting plans !
Have any questions or need help?
Our support team is highly trained and taking care of your servers 24/7/365, worrying so you don't have to – responding to queries within 15 minutes.
Should you have any concerns, we're always just a support ticket away — and it doesn't matter whether it's a weekend or a holiday.