The perfect solution to power your personal website or online project. Get started in just minutes with our easy to use one-click app installer!
from

€ 8.85

/ quarter

Secure and reliable web hosting for mission critical operations. Supercharged, scalable and backed by the best support team on the planet.
from

€ 14.95

/ month

Offer your clients top-notch web hosting services with unrivaled performance and uptime by utilizing Woktron's dependable web hosting platform.
from

€ 9.95

/ month
The favored option for websites that devour lots of resources. Utilize your own root access, software, IP addresses, dedicated memory and processing power.
from

€ 4.95

/ month

Dedicated processing power and connectivity. The optimal solution for popular websites and busy e-commerce sites, medium to large sized companies and web hosting providers.
from

€ 22.99

/ month

We offer robust domain name registration services for a large variety of TLD's with highly competitive pricing. Includes free redundant DNS hosting.
.com

€ 10.49

/ year

Uptime Monitoring, at an affordable price
included with all hosting, VPS and dedicated server plans. Annual renewals receive 1 month free. FREE tier available
Monitor sites and services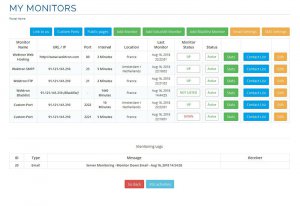 Get rid of your uptime worries! We watch your website, application or IP address. We reliably test the availability of services such as HTTP(s), ping, ports, keywords and blacklists.
Graphs and Weekly Reports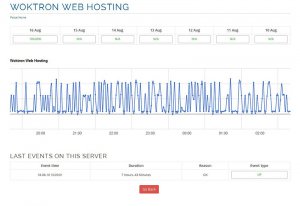 Knowledge is power, that's why we provide you the information you need about the uptime and performance of your websites and servers in easy-to-read reports and graphs.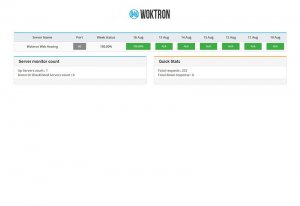 Share your website, network service availability and load times with your teammates and/or website visitors using our brandable public status pages.
E-Mail and SMS Notifications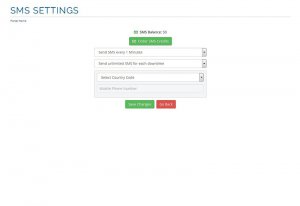 Be the first to know when your website or server is in trouble! You and any additional contact you setup can receive downtime notifications by e-mail and SMS.
Our team handles all the messy details and lets you know when your website is ready to launch!
We contact you to confirm your current hosting credentials and to schedule your move.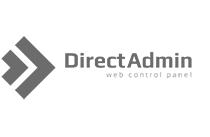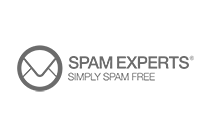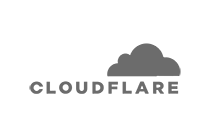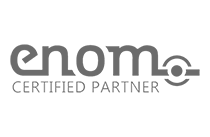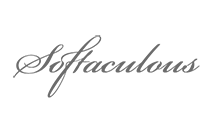 Subscribe to our hosting and security newsletter

What are you waiting for?
We take pride in providing the best hosting experience possible. Many people and businesses rely on our easy to use tools for web hosting, one-click WordPress installs, virtual servers, domain registration, business applications and other services.
From everyday people to top bloggers, creative professionals, and businesses small and large, we make it easy for anyone to have an effective, engaging Internet presence.