VPS Cloud Reseller
Want to sell VPS hosting but don't want the cost and hassle of managing a server?
With our VPS Cloud Reseller program you can deploy a VPS for your clients in only seconds! Just purchase the resources that you need and upgrade each resource as required. You can manage your clients VPS by using a handy control panel. You have the ability to add and delete client accounts and set your own customized plans. You can also integrate with WHMCS to automate the deployment of your VPS servers.
Multiple Datacenter locations

Blazing Fast redundant network

Supercharged servers

Virtualizor reseller access

WHMCS module

Domain reseller account

99.99% network uptime

15-day money back guarantee
Includes: WHMCS module, automating the sales of your VPS servers
Deploy servers in up to 6 locations using only one CLOUD RESELLER PLAN







Our VPS Cloud Reseller program includes :
Our VPS Cloud Reseller program offers you the ability to completely automate the process of selling VPS servers to your clients via the easy to configure WHMCS module. Your customers will be able to upgrade, manage and scale their VPS from within your client area.
Fast VPS Server Deployment
Your clients will be able to purchase VPS servers directly from within your client area with near instant provisioning. The process of provisioning a new VPS can be completely automated.
Self Managed Upgrades
Provide your clients the ability to upgrade their Virtual Private servers from within your client area in just seconds.
VPS Server Management
You are able to adjust available resources, suspend or terminate a VPS server automatically based on late payment, non-payment and more by utilising the power of WHMCS.
By using our reseller control panel you have the ability to instantly provision a completely configurable VPS for your customers. You can set the available RAM, CPU power, Hard Disk space and much more.
It provides not only you, but also your clients with the ability to fully control all aspects of their VPS. You can reboot, shutdown, reload the operating system from a plethora of templates that are available, suspend and view bandwidth graphs.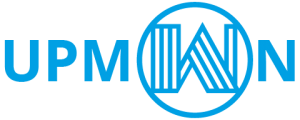 UPTIME
MONITORING
Configure uptime alerts for your clients websites and receive notifications via e-mail or SMS the moment a problem has been identified.
Monitor sites and services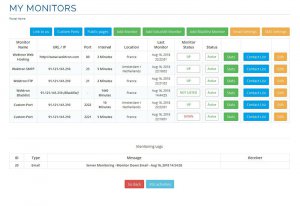 Get rid of your uptime worries! We watch your website, application or IP address. We reliably test the availability of services such as HTTP(s), ping, ports, keywords and blacklists.
Graphs and Weekly Reports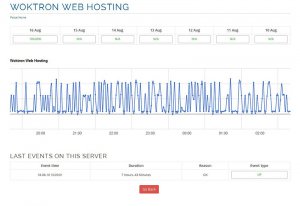 Knowledge is power, that's why we provide you the information you need about the uptime and performance of your websites and servers in easy-to-read reports and graphs.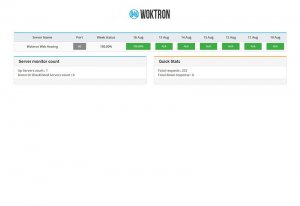 Share your website, network service availability and load times with your teammates and/or website visitors using our brandable public status pages.
E-Mail and SMS Notifications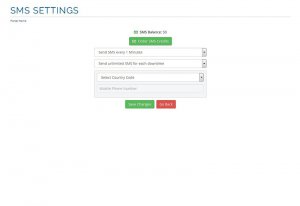 Be the first to know when your website or server is in trouble! You and any additional contact you setup can receive downtime notifications by e-mail and SMS.
Domain
reseller account
By becoming a domain reseller you will have the option to sell domains to your clients without all the hassle and paperwork associated with maintaining a domain selling service.
Unlike other web hosting companies, opening a domain reseller account with us is included FREE with your reseller hosting plan! More than 100,000 domains are sold every day, thus making domain reselling a very lucrative opportunity. With over 100 TLDs and ccTLDs available, you will be sure to catch your client's eyes.
As a domain reseller you will also have access to a comprehensive control panel, a ready made and fully brand-able website for your clients to purchase domains from, and a powerful API that allows you to build a fully customized domain name registration experience for your clients. A ready made module for WHMCS is also available.
Your own reseller domain control panel! From here you have full control over your domains, clients and domain pricing. You can even have your own domain resellers.
Have your own customizable portal website from where you can sell your domains. You can also use the API or ready made WHMCS module to start selling right away!
How to start selling domains easily and quickly:
1. Request your domain reseller account from the client area
2. Customize your control panel and client site and setup your pricing
3. Setup billing & automation API access or use the WHMCS module (optional)
4. Load funds to register domains
5. Start registering domains, it's that easy!
Discounted

billing software

Licenses

Optimize and automate your business with WHMCS, Blesta or ClientExcec billing and automation platforms. The easiest way to operate a web hosting business
Automated account Provisioning & Management
Recurring Invoicing & Payment Capture
Ticketing System & Self Service Tools
Blesta – Unlimited Clients, unbranded – €9.95 / mo
Blesta – Lifetime license, unbranded – €199.95
ClientExec – Unlimited Clients, unbranded – €9.95 / mo
ClientExec – Lifetime license, unbranded – €399.95
WHMCS Starter – 250 clients, branded – €12.95
WHMCS Plus – 250 clients, unbranded – €15.50
WHMCS Professional – 1000 clients – € 21.25
WHMCS Business – Unlimited clients – €34.50
Our network is fully protected against volumetric DDoS attacks. We strive to provide the best uptime possible and having DDoS protection helps to ensure that happens.
A DDoS attack aims to render a server, service or an infrastructure unavailable by sending a multitude of simultaneous requests from multiple points across the internet. An attack can take on different forms. It may saturate the server's bandwidth to make it unreachable, or it may overwhelm the machine's system resources, stopping it from responding to legitimate traffic.
Woktron provides a FREE mitigation solution for your web hosting product, enabling:
Analysis of all packets in real time and at high speed
Filtering of your server's incoming traffic
Mitigation. Repair of illegitimate IP packets while allowing legitimate ones to pass through
You can always self manage your VPS, but if you do need help, our On Demand management option is always available from only € 29.95 per hour. If you require more regular assistance, please have a look at our proactive management subscription below.
System administration on demand, charged by the hour. To use however you need. Rest assured that you have our specialists on hand to respond immediately when you need them.
all Core and Proactive Complete features
PCI DSS audits (request quotation)
spam and malware protection
disaster and hack recovery
server and site migrations
application maintenance
We setup your VPS, install your favorite software and take care of performance and security optimizations. To ensure that your server is running trouble-free, we perform regular maintenance and install updates.
initial server setup
initial server migration
ongoing server maintenance
control panel installation & updates
spam and malware protection
backup and restoration
We'll monitor your server 24/7, proactively perform daily maintenance, protect from spam and malware, restore failed services, apply security patches and keep your system up to date.
all CORE management features
proactive security & performance audits
outage and intrusion forensics
best effort 3rd party application support
UPMON Server Monitoring (10 services)
100 Gigabytes FTP Backup Space
Frequently
Asked Questions
Need even more resources ?
Try out our amazing Dedicated Server offers !
Have any questions or need help?
Our support team is highly trained and taking care of your servers 24/7/365, worrying so you don't have to – responding to queries within 15 minutes.
Should you have any concerns, we're always just a support ticket away — and it doesn't matter whether it's a weekend or a holiday.