13. GroundWork Community Edition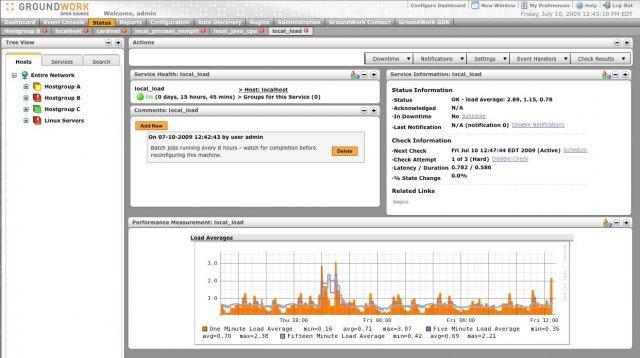 GroundWork Inc. is a San Francisco-based company that develops open platform monitoring software. GroundWork's software allows users to use a real time system to see data trends and reports, track and record network availability, identify problems, and notify IT administrators.
https://sourceforge.net/projects/gwmos/
---
14. Hyperic
With Hyperic you can manage every element of your web application infrastructure. Hyperic monitors the health and well-being of operating systems, VMs, app servers, web servers, databases, messaging servers, authentication systems, and more.
---
15. Icinga
Icinga is an enterprise grade open source monitoring system which keeps watch over networks and any conceivable network resource, notifies the user of errors and recoveries and generates performance data for reporting. Scalable and extensible, Icinga can monitor complex, large environments across dispersed locations.
Icinga is a fork of Nagios and is backward compatible. So, Nagios configurations, plugins and addons can all be used with Icinga. Though Icinga retains all the existing features of its predecessor, it builds on them to add many long awaited patches and features requested by the user community.
---
16. Mikrotik The Dude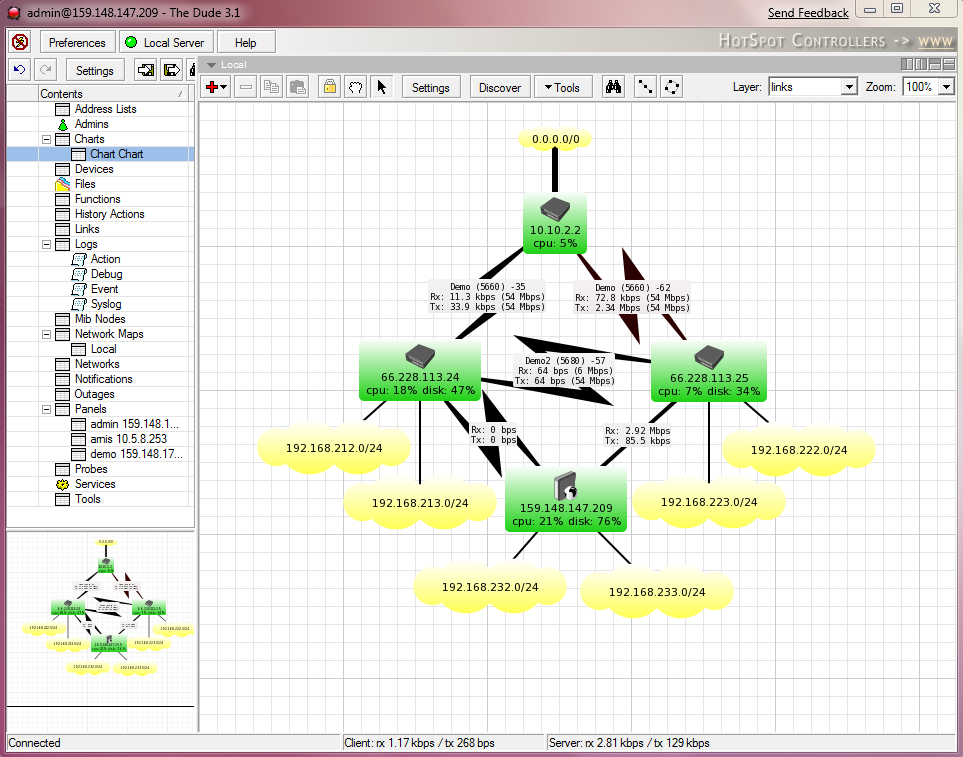 The Dude network monitor is a new application by MikroTik which can dramatically improve the way you manage your network environment. It will automatically scan all devices within specified subnets, draw and layout a map of your networks, monitor services of your devices and alert you in case some service has problems.
https://www.mikrotik.com/thedude