Autoresponders are e-mail robots that reply to all incoming messages with a standard outgoing message. The autoresponder will reply to all messages received, regardless of their content.
For example, some companies keep updated price lists on an autoresponder. Potential customers would e-mail pricelist@domain.com and they would receive the price list in their e-mail inbox within moments.
Evolution Theme
When using the new Evolution theme of the DirectAdmin control panel, autoresponders can be found under E-Mail Manager > Autoresponders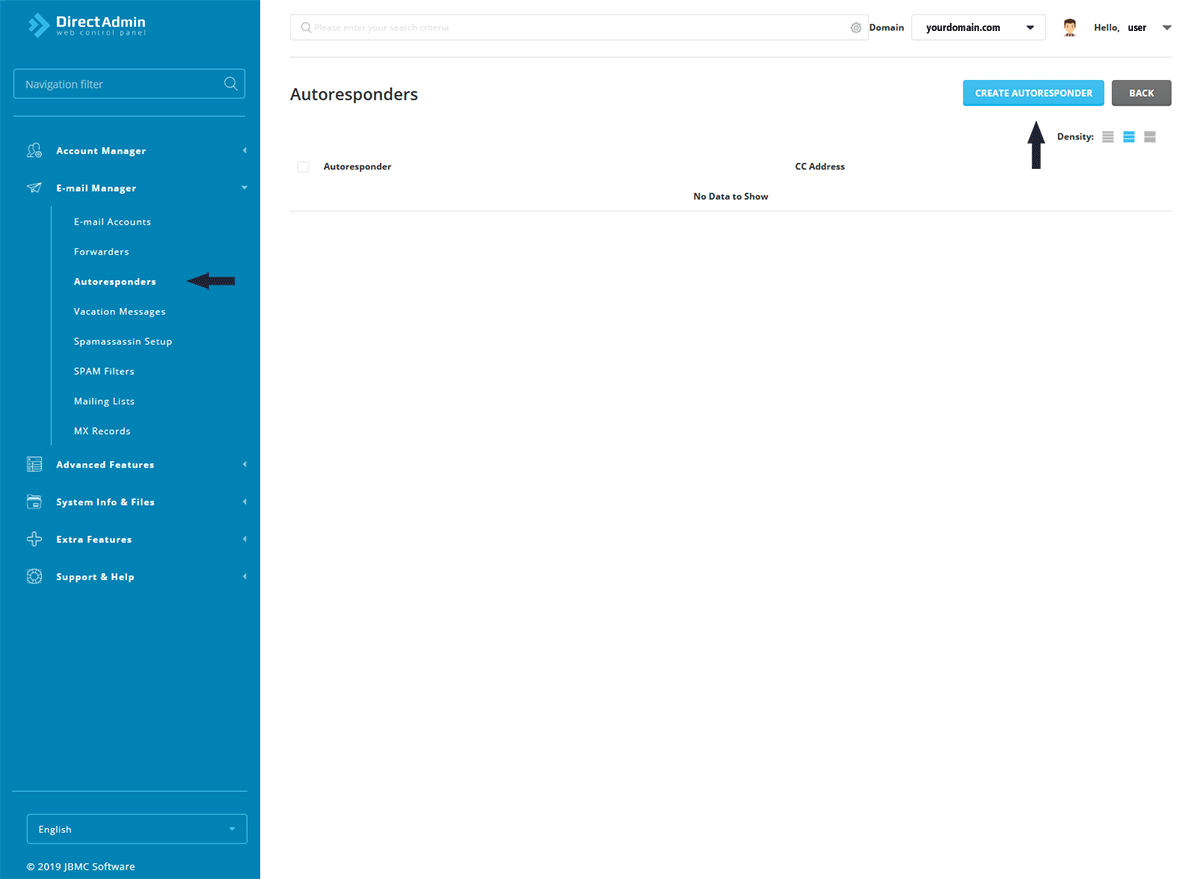 Click the Create Autoresponder button to configure a new autoresponder: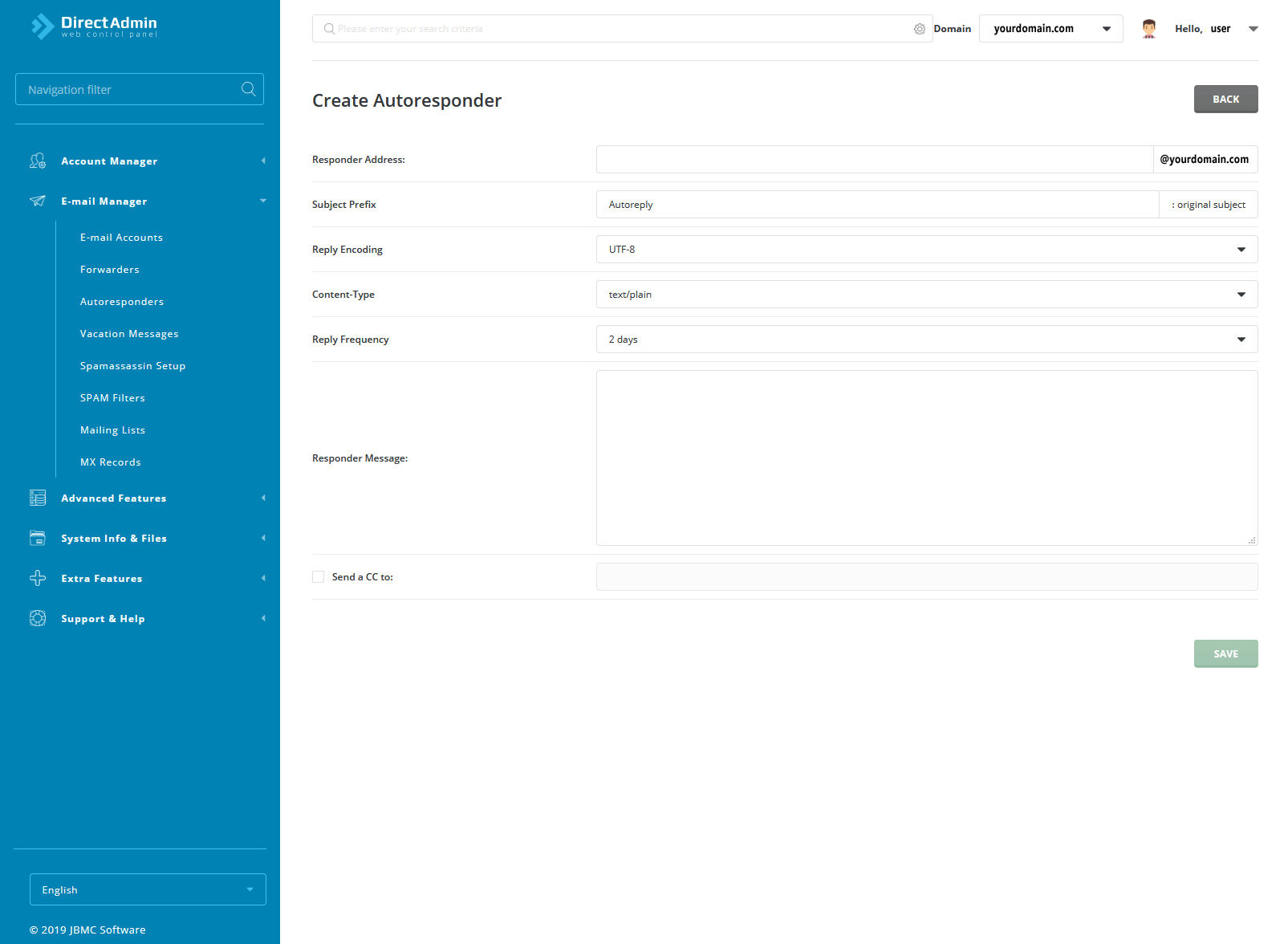 Enhanced Theme
To create an autoresponder while using the Enhanced Theme, first access the E-Mail Menu from the control panel. Then, click the Autoresponders link and finally the Create New Autoresponder link.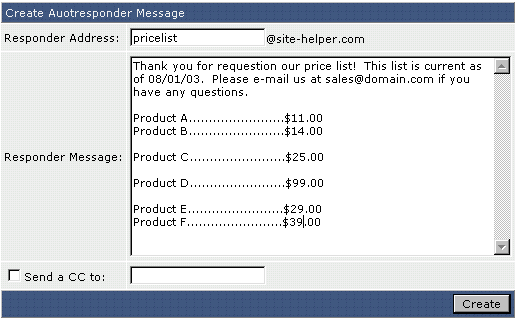 First, choose an autoresponder name.
Second, enter the autoresponder message in the text box. You may NOT include HTML tags.
Third, you may optionally enter a CC address. This will send a copy of each autoresponder output to the address specified in the text box. Enabling the CC feature allows you to monitor how many requests your autoresponder receives.
Note:
You must have a pop account or a forwarder associated with the autoresponder
If you wish to save a copy of the incoming email, then create a pop account with the same name as the autoresponder
If you wish to discard the incoming email, and only send the reply, then you would need to create a forwarder with the same name, and forward the email to :blackhole:
Failure to create a forwarder or pop account along with the autoresponder, will result in a failed message being sent to the sender, on top of the autoreply email.
Modifying / Deleting Autoresponders
All autoresponders are listed in the autoresponder menu. To delete an autoresponder, check the box beside the autoresponder name and click the "Delete Selected" button.

To modify an autoresponder, click the "modify" link next to the autoresponder name.? The modify feature allows you to change the autoresponder message and CC: address. When you are finished, click the "Create" button.