Clients have two options to control their virtual private server; by logging into your VPS control panel or by logging in to your Woktron client panel account.
Using the Virtualizor control panel
To Restart/Start/Stop/Shutdown a vps  using the Virtualizor control panel please do the following:
Login to your Woktron Web Hosting VPS Panel. Your login information can be found in your welcome mail.
Go to your VPS Details
Click Restart/Start/Stop/Shutdown as per your requirements by clicking the three icons under Power Options.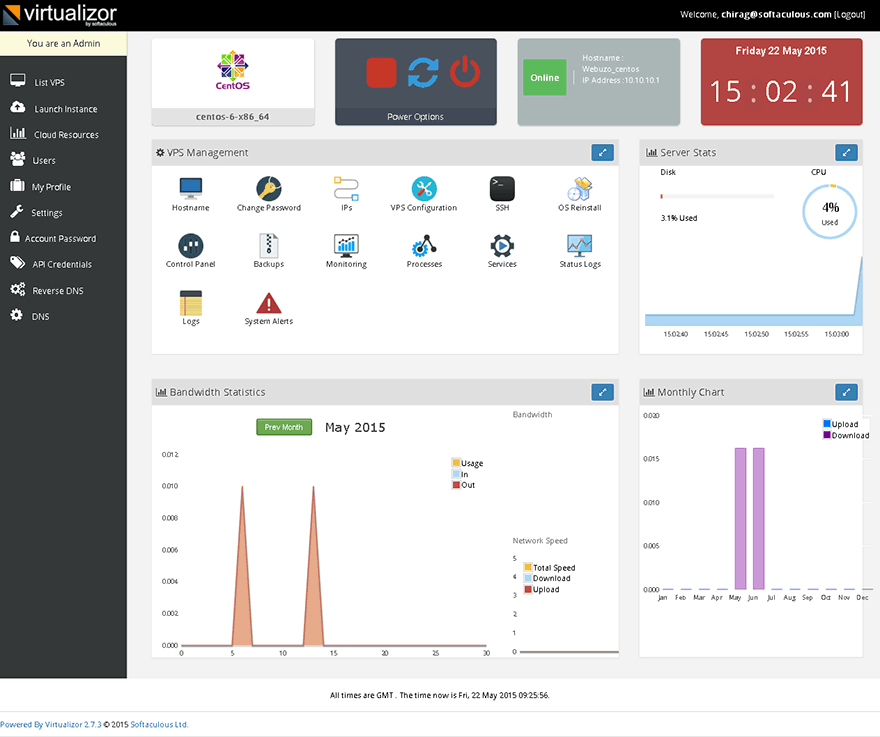 Using the Woktron client panel
Login in your client panel account.
Go to, My Products & Services and here all of your services will be listed.
Open your  VPS  hosting  Service.
Similarly as logging in directly into Virtualizor, you can click Restart/Start/Stop/Shutdown as per your requirements by clicking the three icons under Power Options.
Alternatively, in the left sidebar a direct link to the reboot command can also be found