Yes, you can buy any of our SSL security certificates from us, even if we are not your hosting provider.
The process is very straightforward. Once purchased, you are sent an email containing a link that takes you to configure the certificate on our client panel.
You will require a CSR, which you can generate in a few steps from the control panel of your web host.
What is a CSR?
A CSR or Certificate Signing request is a block of encoded text that is given to a Certificate Authority when applying for an SSL Certificate. It contains information that will be included in the certificate such as the organization name, common name (domain name), locality, and country.
It also contains the public key that will be included in the certificate. A private key is usually created at the same time that you create the CSR, making a key pair.
Step 1
For most certificates only a CSR is required. When you have generated your CSR you can paste it into the CSR box on our SSL configuration page, don't forget to enter your name and click continue
In case you have purchased an extended validation or organization validation certificate you will also be asked to upload additional required documents (passport, company registration etc.)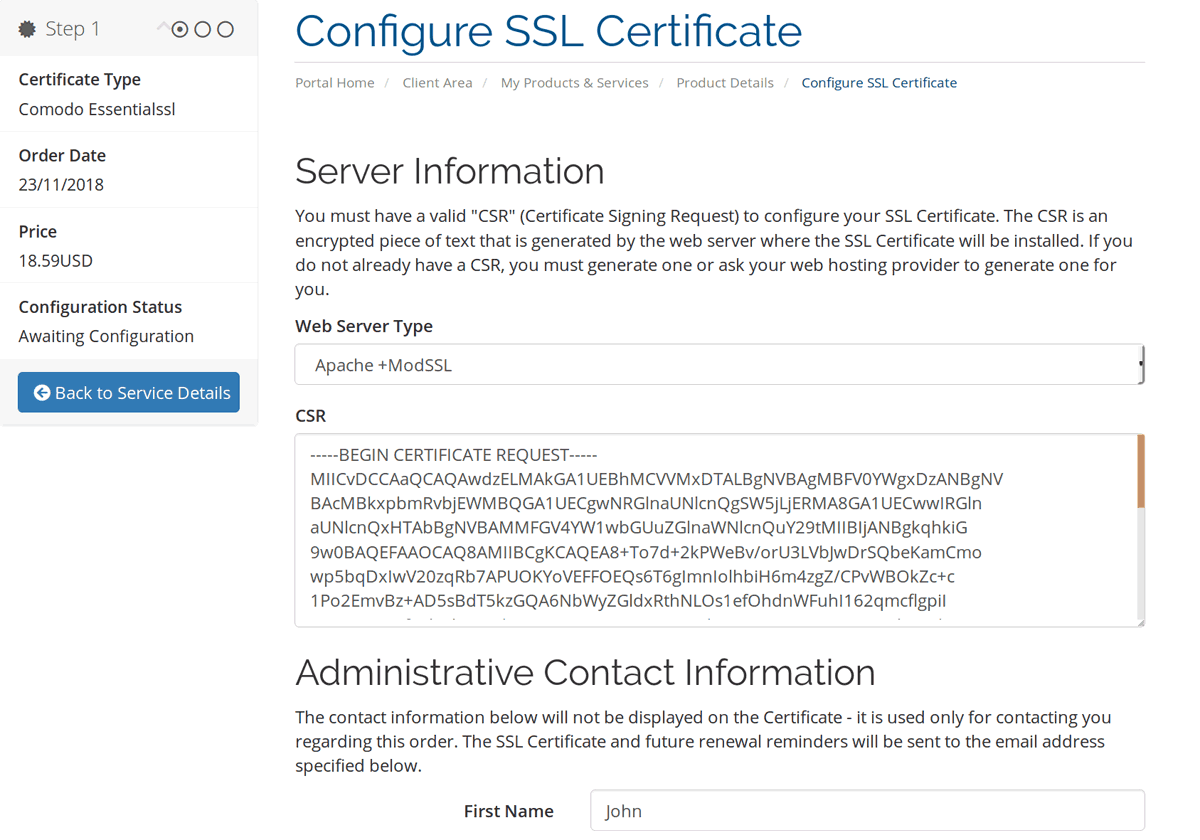 Step 2
On the next page you will be asked to select an Approver e-mail address. This will be the e-mail address that is used to send the SSL certificate to. Select the Approver e-mail address and click continue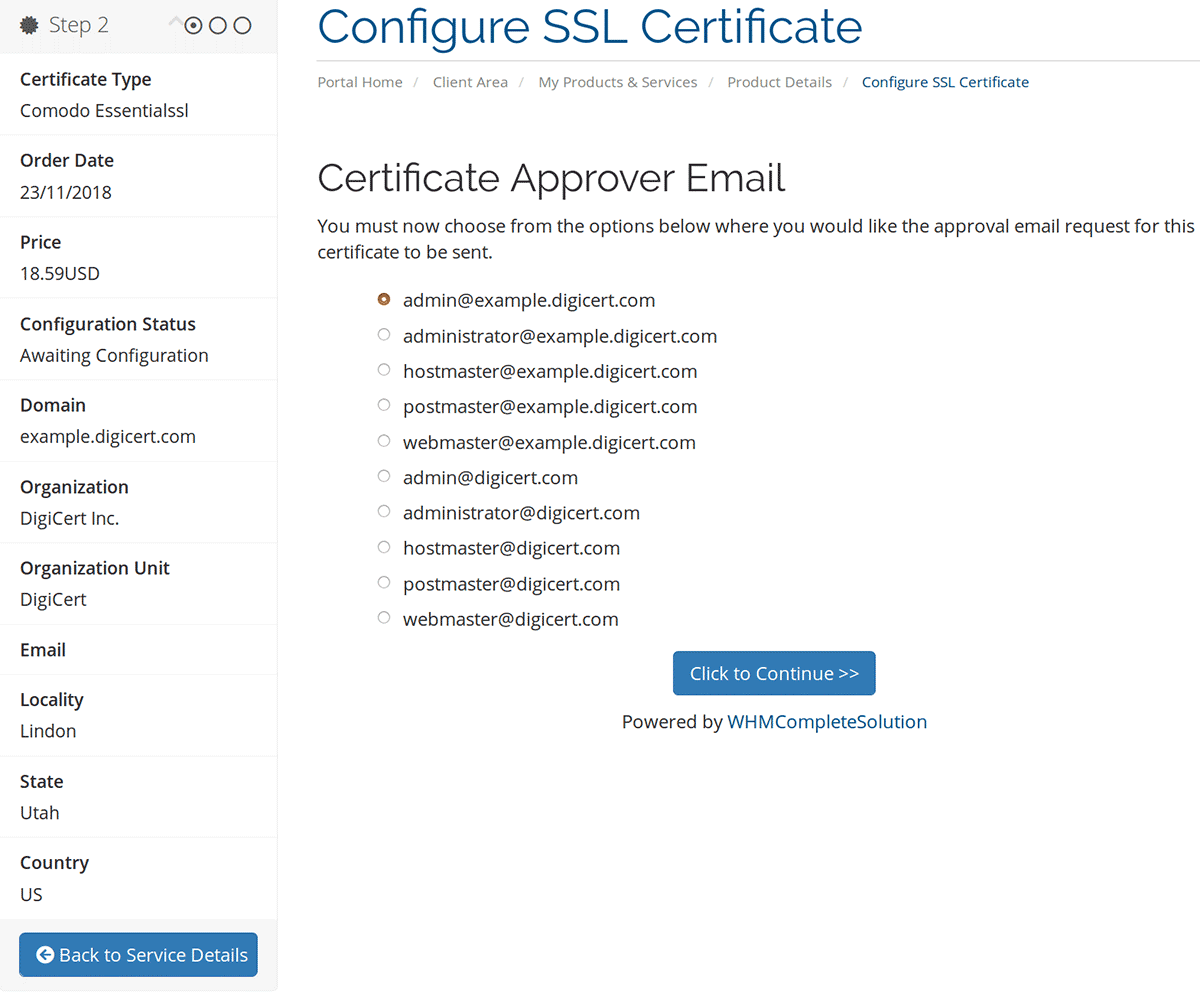 The configuration data is now sent to the Certificate Authority for validation.
When your information is validated you will receive a final e-mail with your SSL certificate information.
Installation
You are now ready to install your SSL certificate on your hosting account or web server.
How this is done depends on your server OS, control panel and general configuration of your webhost. Please refer to the documentation provided by your webhost. For installation on DirectAdmin or on our own servers, please refer to this article.
Need Help?
Should you require any further assistance with the configuration or installation of you SSL security certificate, please open a ticket with our support team by logging in to your account.