In order to login to your DirectAdmin control panel, please visit the the following URL:
YourDomain.com:2222
Note: Replace the term YourDomain.com with your actual domain name.
You may now enter your DirectAdmin username and password. Your DirectAdmin login information can be found in the Hosting Account Welcome mail that you have received during signup.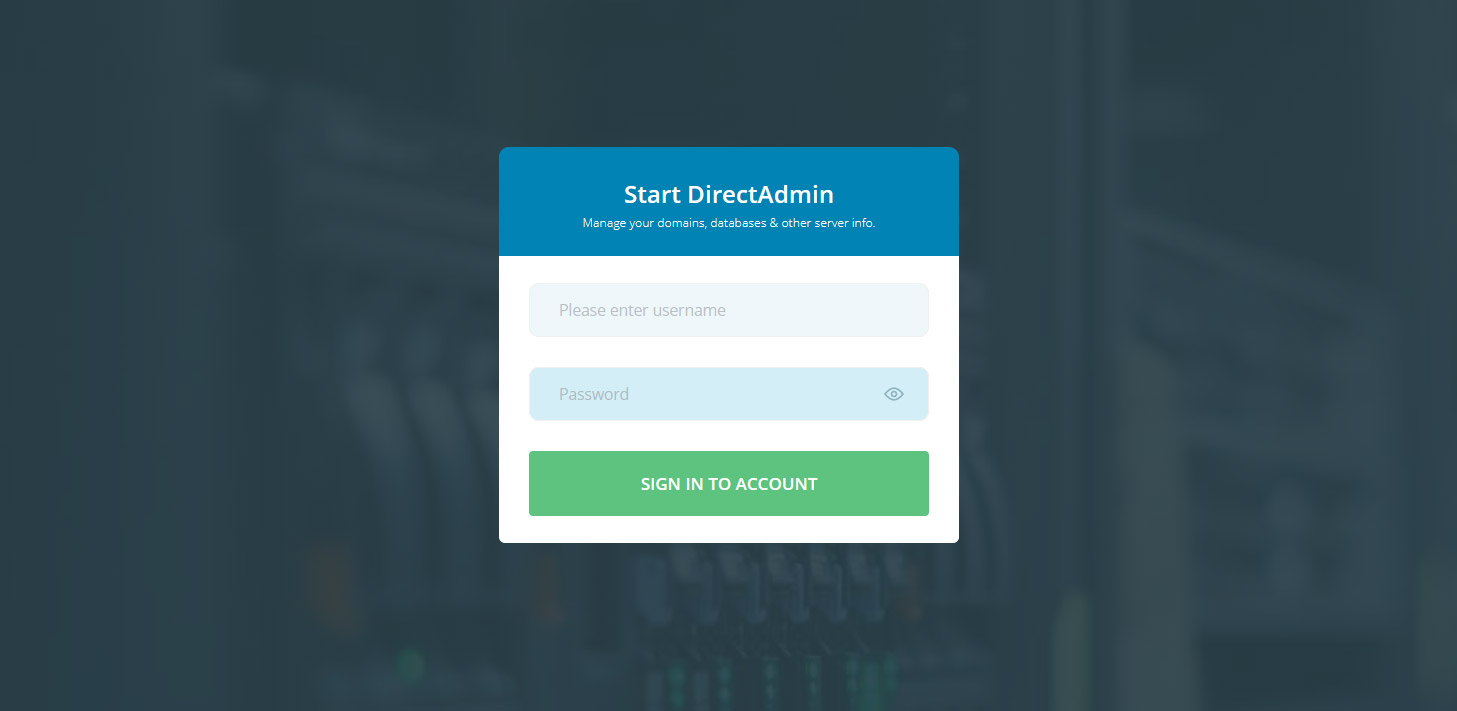 Login to DirectAdmin from the Woktron Client Panel
Login to your Woktron client panel acocunt
Click Services > My Services. You will be taken to a page with all your available services
Click on the Active icon besides the DirectAdmin service you wish to login to
On the following page, under the Hosting Information tab, click on the Login to DirectAdmin button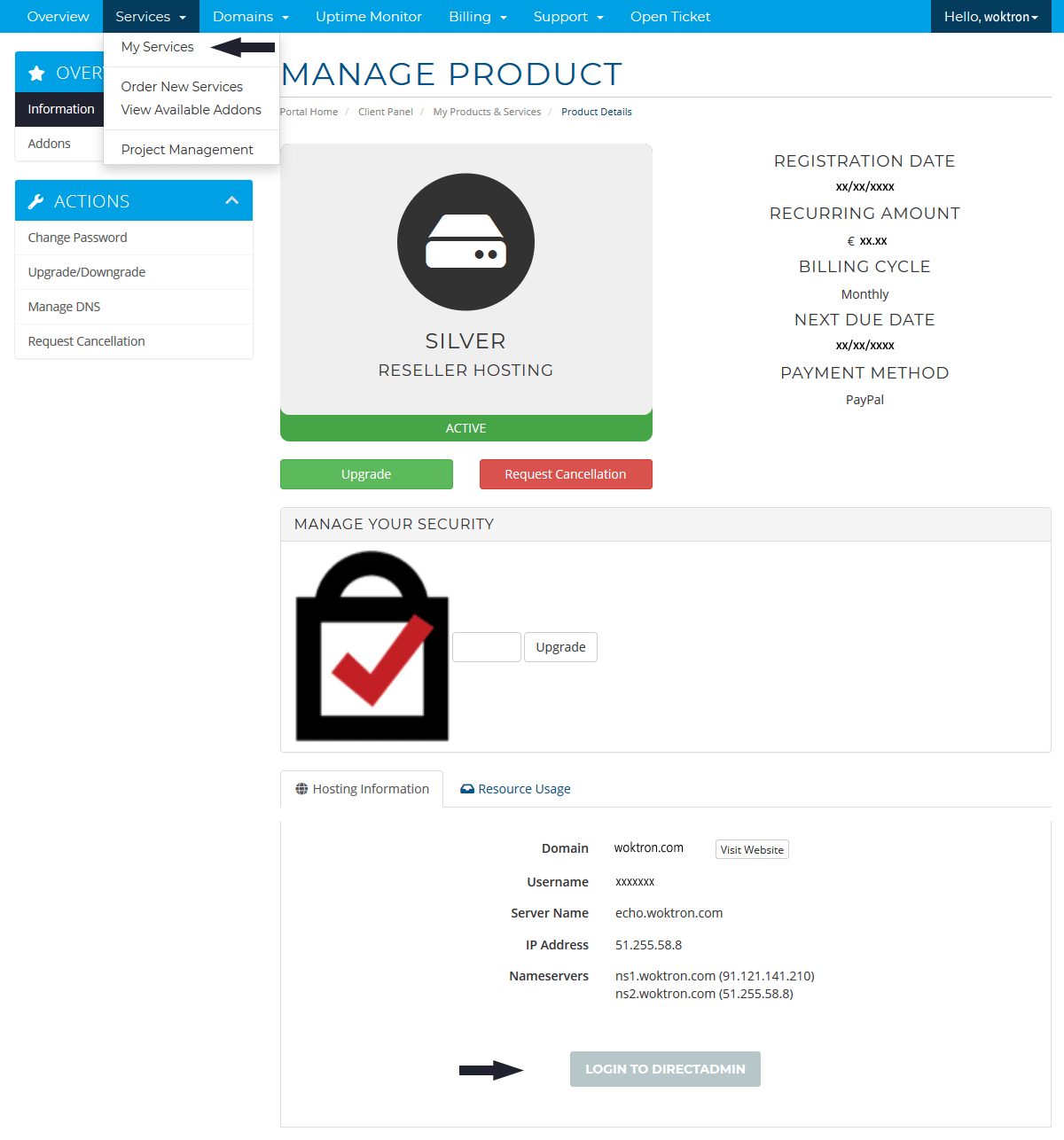 Change Password
In case you have lost or forgotten your DirectAdmin password please refer to the following article to change your password.