The Edit Users page gives you an overview of the existing users in your account with their quota's and permissions. It also gives the opportunity to manage users (create, edit and delete)
Create User
This page gives you the opportunity to setup new users.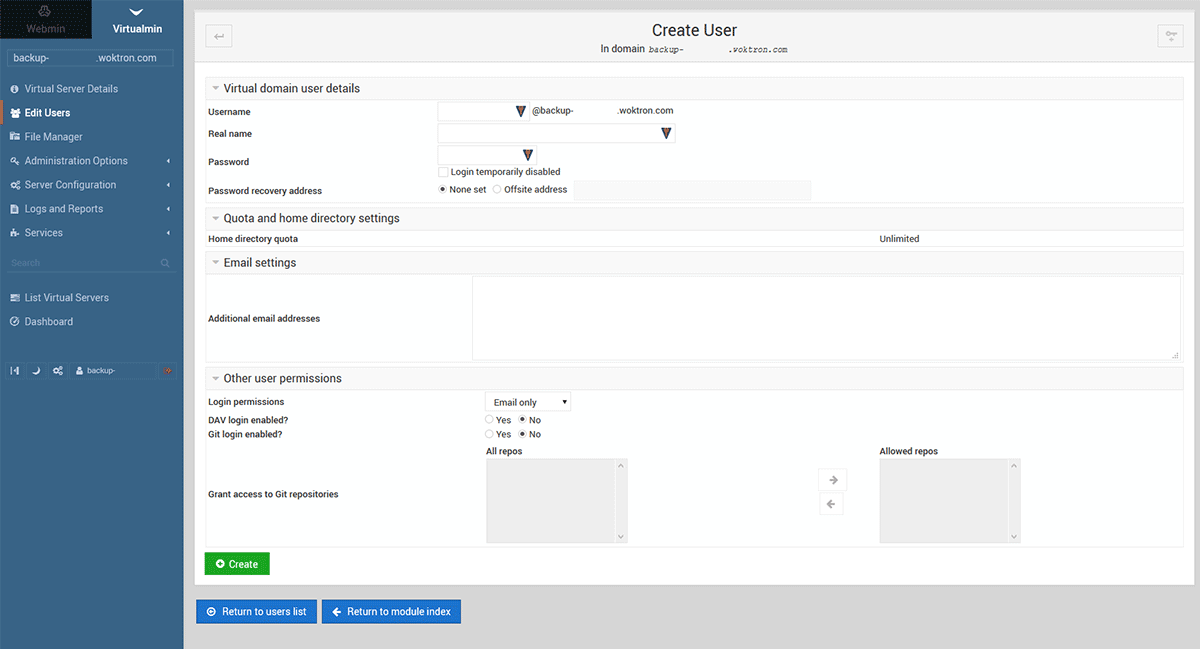 Username: Pick a username. This username and password combination will be used for FTP, GIT and DAV access, as well as access to the control panel.
Real name: Real name of user (optional)
Password recovery address: E-mail address to send reset password to
Quota: Limit disk usage
E-Mail settings: Define e-mail address or multiple e-mail addresses associated with this user account
Other User permissions: By default all users have FTP access, but you can also allow DAV and GIT access. You can also limit GIT access to a limited number of repositories.