In addition to private nameservers, Woktron optionally provides a white-label domain allowing you to completely hide our services. Please contact our support team if you like to make use of this.
If you have a Reseller Hosting account, VPS or Dedicated Server you might like to have your own custom or private nameservers for your customer's domains instead of using woktron.com public nameservers. This may be a useful option for those who want to optimize the branding of their company.
This is very easy to do and involves three separate steps:
1. Register Nameservers
Registering nameservers is NOT the same as listing a nameserver to be used with the domain. It is an essential step required to obtain a glue record.
If your domain has been registered with us, please get in touch with us and we will register your nameservers for you.
If your domain has been registered elsewhere - please contact your domain registrar for more information. The procedure to register a nameserver varies for each registrar.
2. Add DNS zone to DirectAdmin
In the DNS settings for your domain you need to add ns1 and ns2 subdomains and point them to the same IP addresses used for our nameservers.
Switch to the User Level, and then under the Your Account heading (enhanced theme) or the Account Manager heading (Evolution theme) find and click DNS Management.
Add the following A records where "yourdomain.com" is your domain, note that the domain entry must be followed by a period(.).
A ns1.yourdomain.com. 1.2.3.4
A ns2.yourdomain.com. 5.6.7.8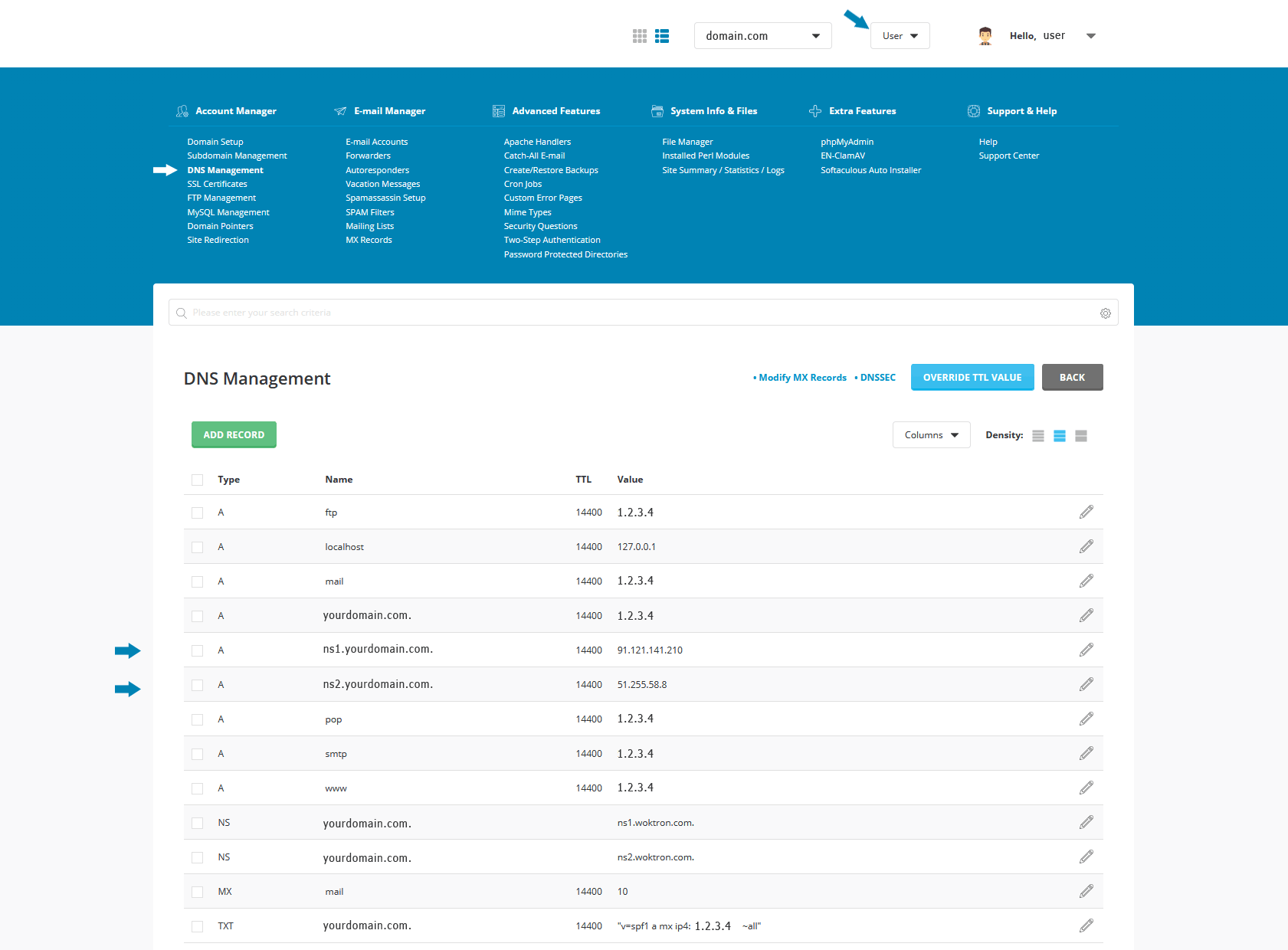 Please visit
this page
for a list of our current nameserver IP addresses
3. Set default for new customers
Login to Directadmin -> Reseller Level -> Extra Features -> Nameservers to configure your default nameservers when creating new customers.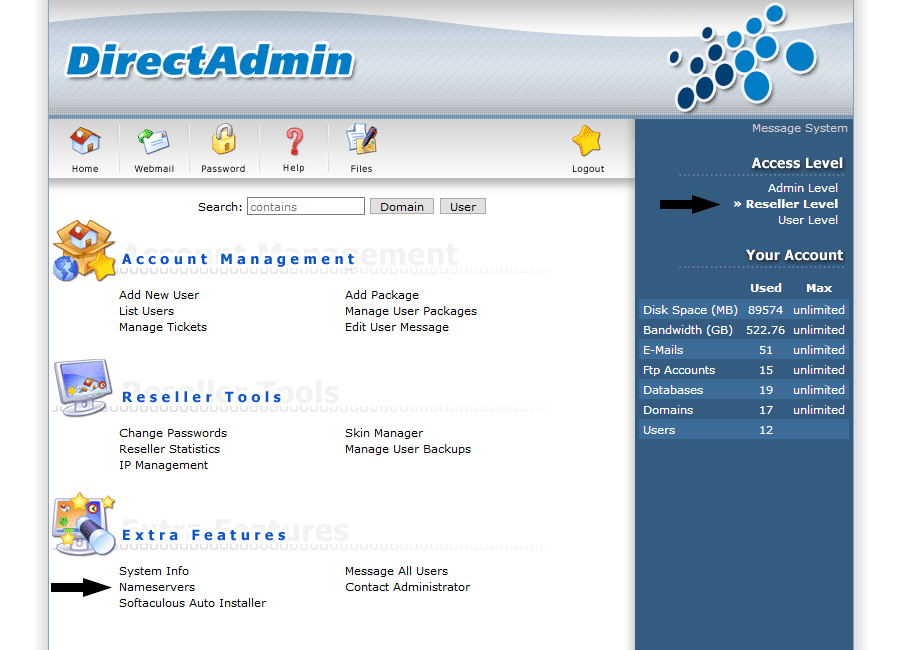 Near the bottom of the page where it says 'Set the Nameservers that will be assigned to new users' enter your new custom nameservers:
ns1.yourdomain.com
ns2.yourdomain.com
Click Save when done.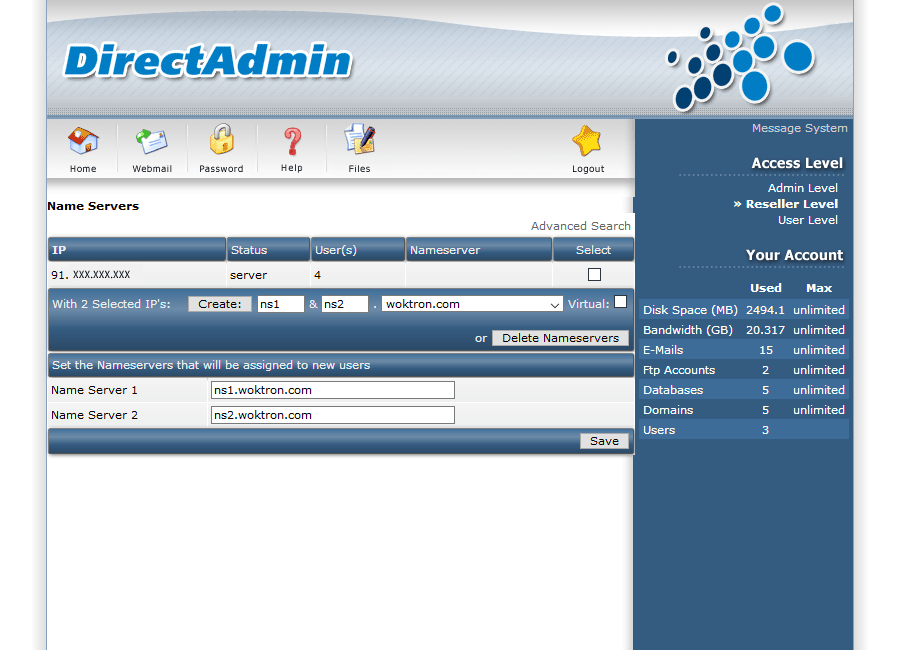 Note: Changing existing users to your new nameservers must be done one-by-one by modifying each user